You want to go eco, but where do you start?
Our guide outlines 6 simple steps to choosing the most planet-friendly eco-products on the market and finding the brands to put your faith in
So, how can you upskill and get
the knowledge needed?
When you're trying to choose the right products to clean with, that are also safe for the environment, it's easy to feel lost when faced with complicated scientific jargon and marketing ploys.
Introducing our guide:
'6 simple steps to choosing the most planet-friendly eco-products on the market and finding the brands to put your faith in'
Know

how to spot fakes from the real deal

 (something that a Google search simply won't tell you)
Know the secret truth about

where to start 

if you want to go green with eco products
Unpack 37 of 

the most important eco-jargon 

into terms so simple you can describe them to a 5-year old

Myth-bust the manufacturing process

and know the real difference between fake and the highest-standard of eco products
More reasons why people love this guide and are more confident in their eco-friendly choices
Following instructions can help with cleaning and the environment too.
Learn how to decode the marketing tactics used on 'eco' products.
Reduce your waste and understand confusing recycle icons.
WHY ECO-FRIENDLY PRODUCTS
Secret tips on how to buy eco-friendly products that no-one else is telling you.
Our six-stage guide to understanding the importance of a product's lifecycle
Use our six stages to understand the importance of understanding the complete lifecycle of a product. Rajesh
@100mplus
I was in quarantine, so I thought of using my time by doing some courses. I heard a lot about you from other crew so I bought all the courses without giving any thought. And I am glad that I made the decision. Thanks for the wonderful course and knowledge you have shared in these online courses. Jo
@75m+
I think the courses are very useful and accurate. They are great to use as part of an introduction for any new crew joining an interior team. Javier Morales
@jmorales
If you are wondering about the quality of these courses, just check out the online demos. One tip: the cleaning course is quite long, so don't try to do it all in one go. Well worth the investment! Aine Leonard
@aleonard
I took the Source cleaning course as I have just started working in a luxury hotel. I felt so confident on my first day and have received no complaints yet. Katarina Ivanov
@kivanov
Wow! I just did the laundry and cleaning courses. They were even better than anticipated. The information is so clear, complete and interactive. Go for it!
The 6 stages – what's covered in this guide
I WANT TO GO ECO, BUT WHERE DO I START?
The manufacturer's role
Raw Materials
Production
Packaging
Distribution


      Your role

Investigate
Use & Disposal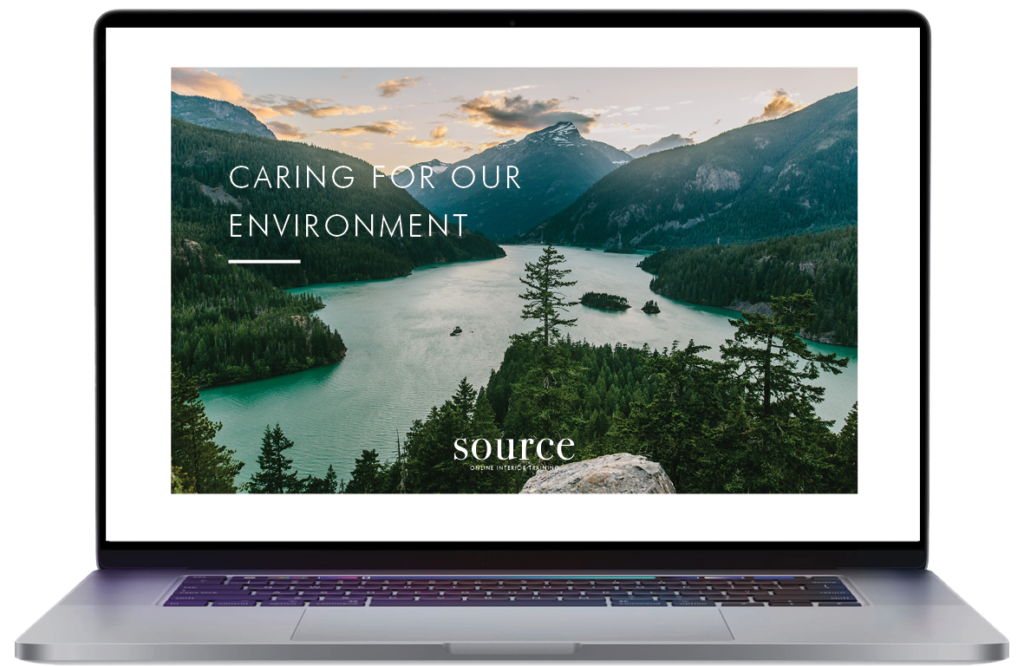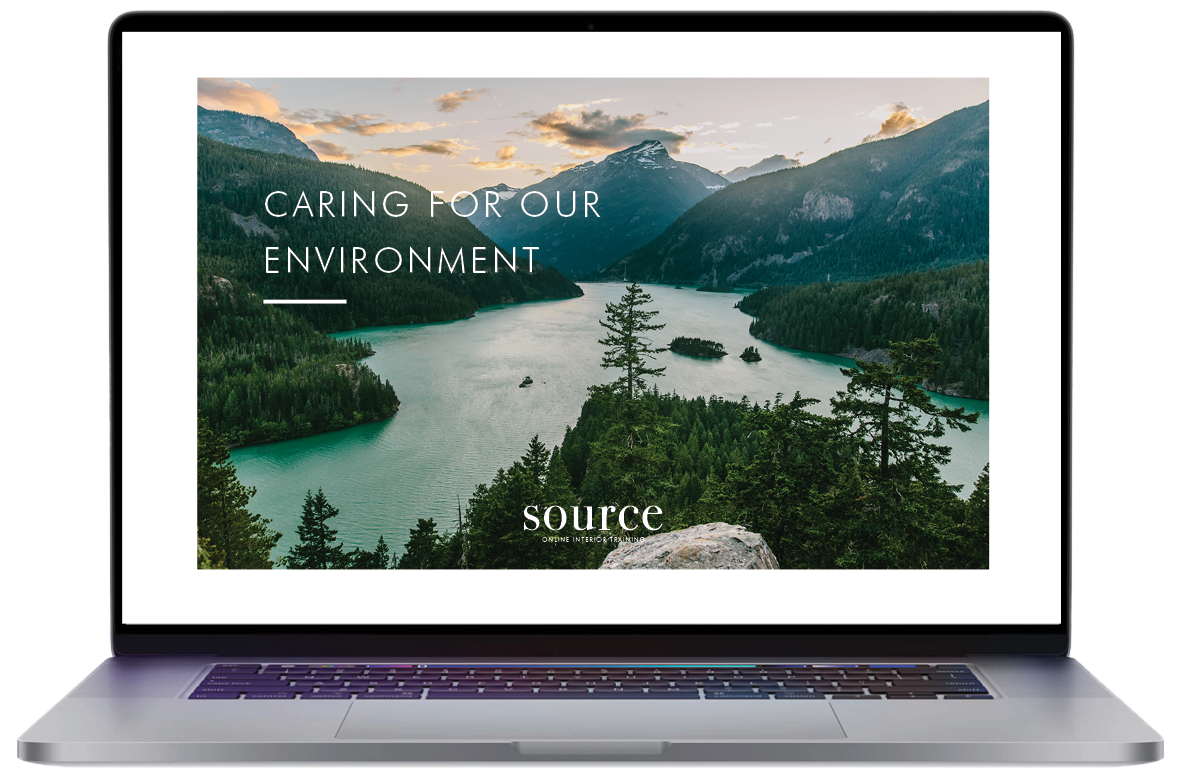 Why this course is important to Source?
Source Founder, Sheila is an ex-stewardess, mother of two boys, grandmother and founder of two successful businesses. Sheila worked as a stewardess for a number of years and has always had a deep love for the ocean and is an environmentalist at heart. Whilst working on yachts, she noticed the large amounts of wastewater, full of chemicals, being disposed of in the ocean without a thought for the damage being caused.
Today, although there are more eco-friendly products available, there's now the issue of competitive companies all fighting to win our attention. Big brands are cramming products that look eco-friendly, full of marketing jargon and false claims, making it increasingly difficult to choose a product that's truly eco.
This is why Sheila decided to develop an accessible learning tool to guide everyone through the minefield of choosing eco-products.
A course for you,
on your terms
Study from anywhere at your own pace

Improve your career success

Learn essential knowledge for your role

Avoid common pitfalls or costly mistakes

Boost your confidence

Get expert advice and time-saving tips

Enjoy travelling the world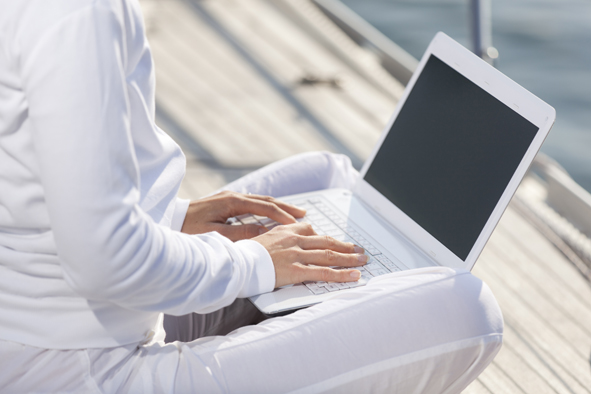 Got a question? Check out our frequently asked questions.
I WANT TO GO ECO,
BUT WHERE DO I START?
Choose the right eco-product every time

Learn jargon-free eco terms

Myth-bust the manufacturing process

Use the right dose without harming surfaces

Decode confusing product labels & icons with ease
Welcome to the Source crew, and good luck!